For accessing files in Microsoft Teams, please view the Accessing Files in Teams guide.
You can access your personal and shared files through Microsoft OneDrive. Go to office.com and click on My Content.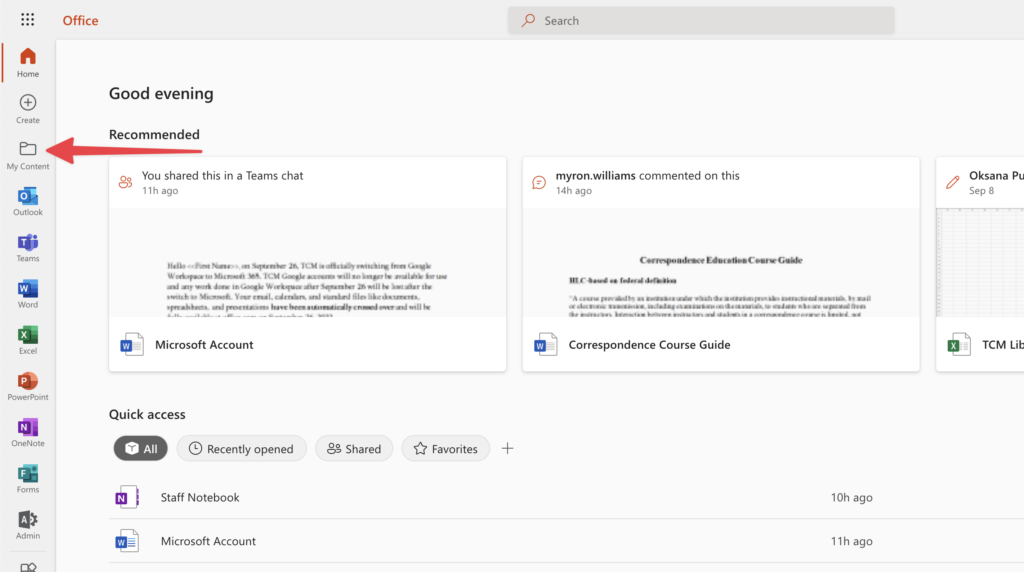 This will take you to Microsoft OneDrive on the web where you can view your personal drive and shared drives.
My Content
The landing page of My Content will show you the latest personal files that you have worked on as well as documents that have been sent to you in an email via attachments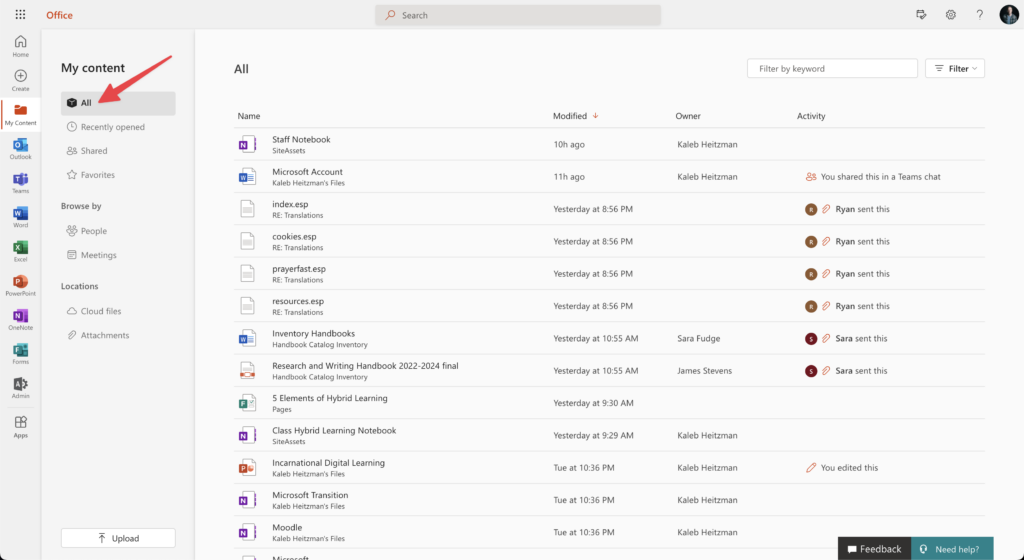 Cloud Files
Clicking cloud files will take you to folders and files that have been shared with you as well as files uploaded through Microsoft Teams.
Missing Files?
If there are files that you can't seem to find, click on the OneDrive link at the top left of the page. This will show you all of your files and content that is similar to Google Drive.